Before we start a weight loss diet, we all have this little voice in our head, saying:  "I don't feel well, I'm fat" then we decide to act.
That's where it all started, for me. Thanks to this mood at that moment, this realization of not feeling well, and for a long time, now I was ready for a change.
We all feel this moment. Maybe as a reader now, you feel it too?
Becoming a vegetarian has transformed me physically and mentally.
Why don't you eat meat?
A television reportage tipped me off. As if I had discovered something new. I realized that I was feeding myself poorly and I was participating in a collective atrocity.
What a shock to realize that behind any piece of chicken, or a nice slice of beef, an animal as existed, was born one day, which probably had a look, that one raised, we had decided to violently kill and sell it under plastic in supermarkets.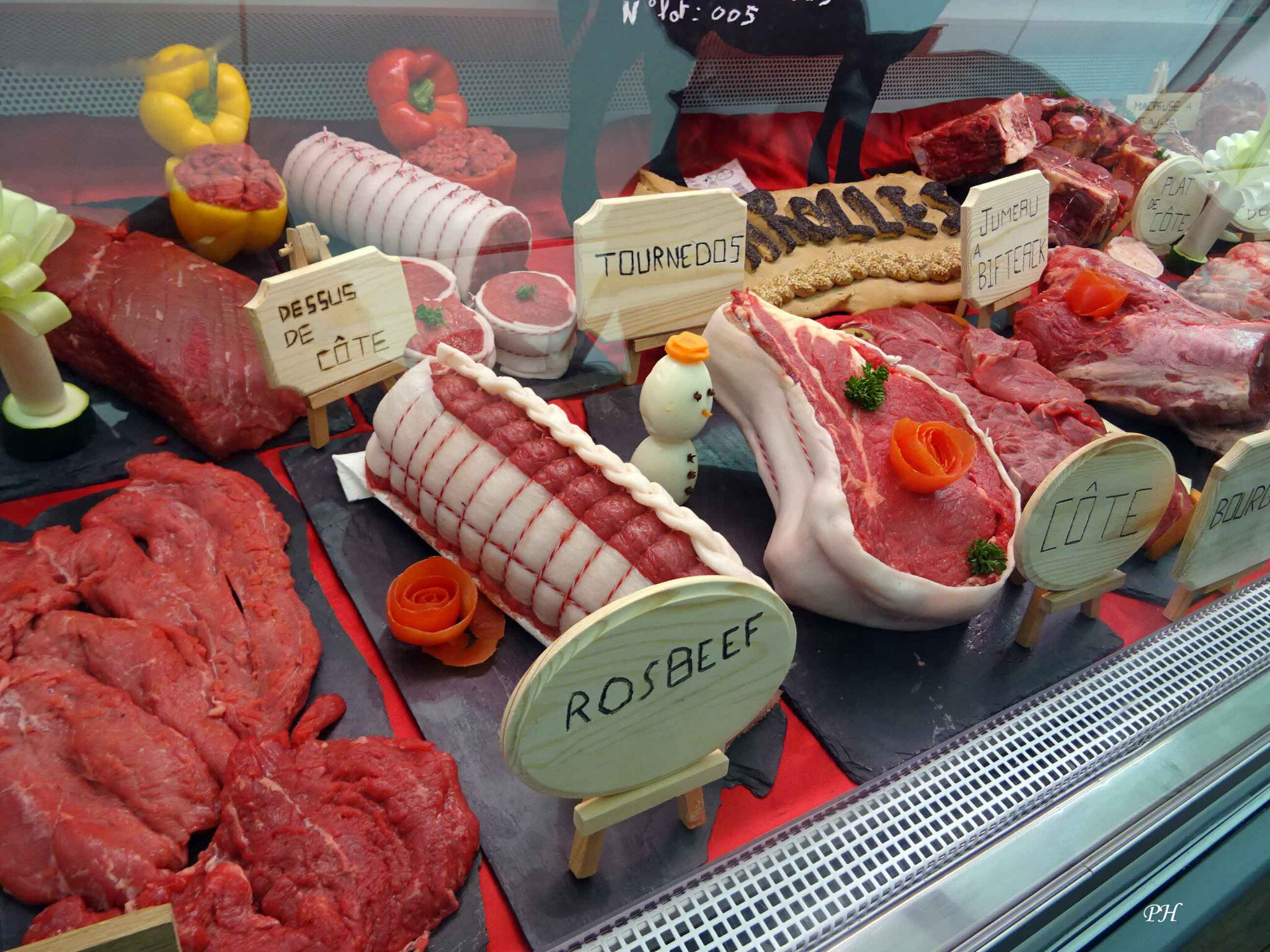 This act has become so inhuman that industrialization has been involved in adding hormones and so on, and now this exactly meat market is compared to cars manufacturing.
It's horrible! Since I was born, I was savoring slices of meat. I was eating "foie gras" without thinking about the production method. Moreover, this revealing TV show had demonstrated, with the support of Body Builder interview, that the human being does not need meat to live healthily.
It's a modern invention!
That's when I realized it was the right time. The moment we all know.
The awareness before action.
My first days as a vegetarian
So I'm a vegetarian overnight. Happy! But condemned to eat vegetables all my life. A bit unsettled myself, some questions flowed: I'm going to die of hunger, I asked myself! How am I going to fill up my fridge? How am I going to have a dinner with my friends, vegetarianism is shameful? Do I have to buy organic? Where are the proteins? Etc.
A multitude of questions which I was not prepared of, to be honest.
How will I eat healthy by being only vegetarian? It was at the
supermarket, that I realized everything was going to be fine. Instead of spending 30 seconds by the fruit and vegetable store, as usual. It was now there, I had to invent my menus. I can tell you that my eyes have guided me, like a bee in search of good pollen. Broccoli, leek, carrot, onion, pepper, salad, and for each, possibilities of succulent menus and all without meat. I was saved!
How to have a complete diet by being "only" vegetarian?
My menus were now vegetarian ones and I couldn't get hungry after meals. With my 20kg overweight, being able to serve myself several times in vegetables has contributed well, at these promising beginnings, I confess.
Then, the next few days my feet touched down, and it was time to figure out how to feed myself in having all the calories, carbohydrates, fats, and proteins normally needed, in order not to see deficiencies on the long run.
After reading books from nutritionists, it became obvious that I knew nothing about food. And maybe like you, I was filled up with wrong information about nutrition.
False facts, maybe like you, I still had.
This diet lacks protein. No! No one has been ill or died for lack of protein. At least,  eggs, quark cheese, and tofu exist.
Lack of energy. No! Thanks to vitamins and fibers. Energy increases fast. Not to mention the weight loss that I would detail further.
No lipids in the vegetables. No! Avocados and cold pressed olive oil, have it. Not to mention some fruits.
Lack of iron. No! Soybeans, nuts are full of iron,
…all my food education was so to review.
A quick weight loss and a healthier life in a matter of months.
Being vegetarian forces you to do something, being more attentive to what's on your plate. That's what makes the meat successful. Almost everything is concentrated in it.
But I've been vegetarian for three months at most. I find energy, my 20kg too start to go away nicely.
A whole new food world appears to me. My turn to discover it.
Meeting with the modern dietetics. It is by chance that during a visit to a client we talk about dietetics. My speech about vegetarianism was prepared. Today I was a vegetarian because I had seen a TV show, it made me realize that the meat was not ethical and that I had become a vegetarian. Maybe it wasn't going to last long, but at the moment I liked it, and I felt better already in my skin.
Being a dietician, he was vers intersected by ma story from the beginning, and as we chatted, I began to realize all the incorrect info I received since youth. 
Pasta is slow sugars, cereals are ideal for breakfast, eat bread with cereals brings fibers, etc.
It was all wrong. The pasta is sugar, he says, it works on the brain. In the part of the reward system and not nourishing how people think. Plus gluten is a real problem. Modern bread, even with full grains, bring too much gluten and people get sick, have hives, or have lack of energy because of it. And there, he confessed to me, that
the biggest scourge of modern times is the industrialization of food
and sugar and alike are the epidemic.
There was my problem, the thing that was wrong, my diet was based on the industrialization of my time. An industrialization that moved us away from "eating well" and gave us sugar to increase sales and our satisfaction.
Dietetics becoming a passion
With this new view, I began to read, read and read again. Dietitians are all crossing same ideas on a number of topics.
1. The sugar is to forbidden and is similar to cocaine in many aspects.
2. Industrial food is inflammatory and this creates the greatest part of contemporary diseases where obesity is the most apparent symptom.
3. Vitamins A, B +, C, D, E, K and trace elements are essential.
4. A healthy body regains its normal weight by itself and quickly, even without sport.
Thanks to vegetarianism, and my growing awareness, today after 8 months I have lost more than 10kg and it continues. I feel good, my skin looks new and my food ethic only improves.
You will discover in this blog all my discoveries, and I hope to contribute to the general awareness of the food world in which we live, today. 
We are fortunate to be able to eat as we want, let's not spoil it with too much avarice.